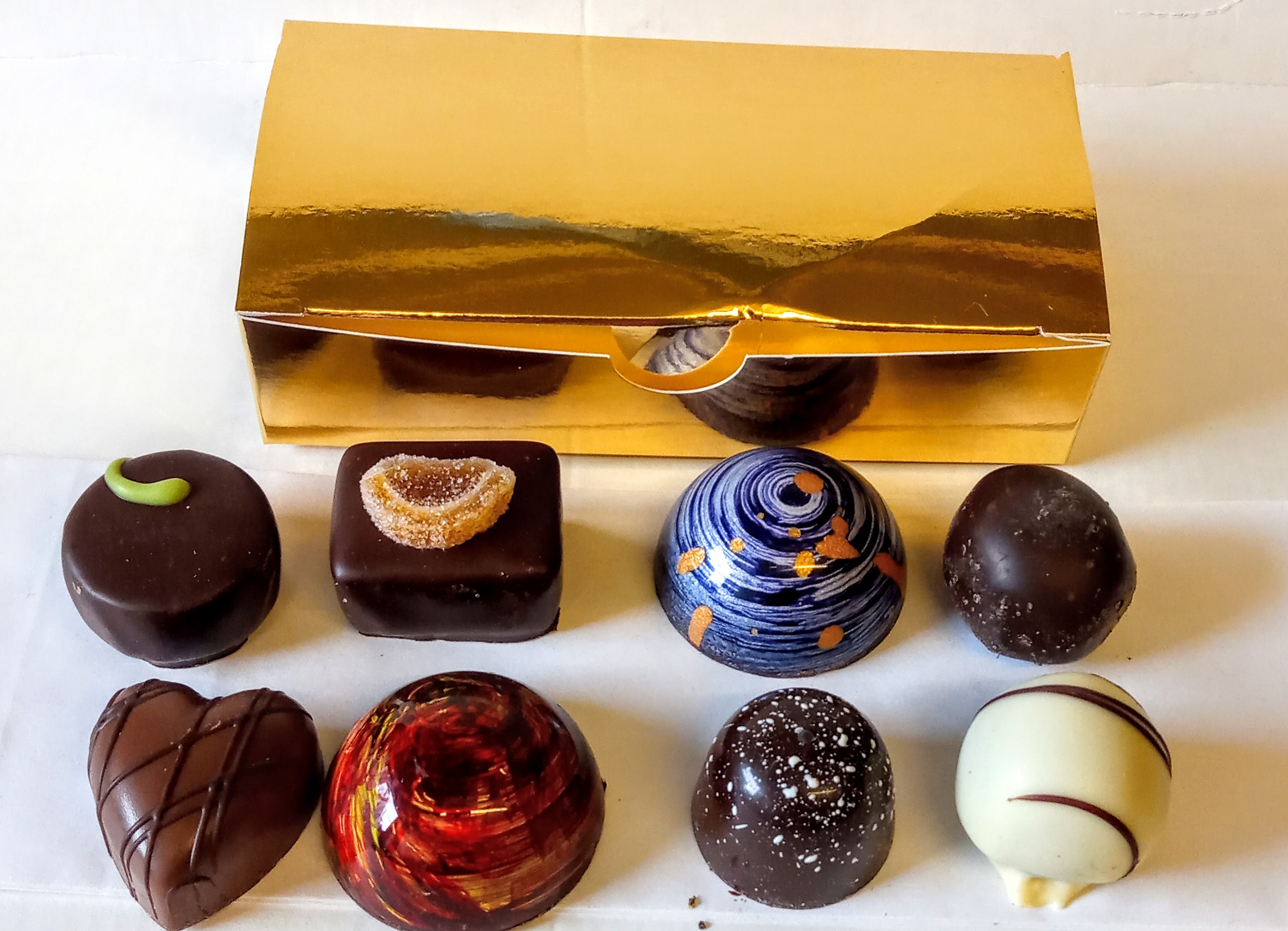 Belgian Chocolate Box 8
£7.50
Belgian Chocolate Box. Presented in a gold ballotin gift box, Brambles Deli tag and ribbon.
Contains 8 Belgian Chocolates:
Dark Mint Chocolate
Oranga - Dark Chocolate with crystallised Orange.
Picasso Courvoisseur,
Stem Ginger encased in dark chocolate,
Passion Heart Milk chocolate,
Picasso Trifle Strawberry jelly and cream ganache,
Dark Chocolate Salted Caramel
Champagne in white chocolate
All contain GLUTEN and DAIRY.
Not suitable for people suffering from NUT ALLERGIES
For further information and ingredient sheet please email sales@bramblesdeli.co.uk
Box will have an allergen label affixed for all allergens.