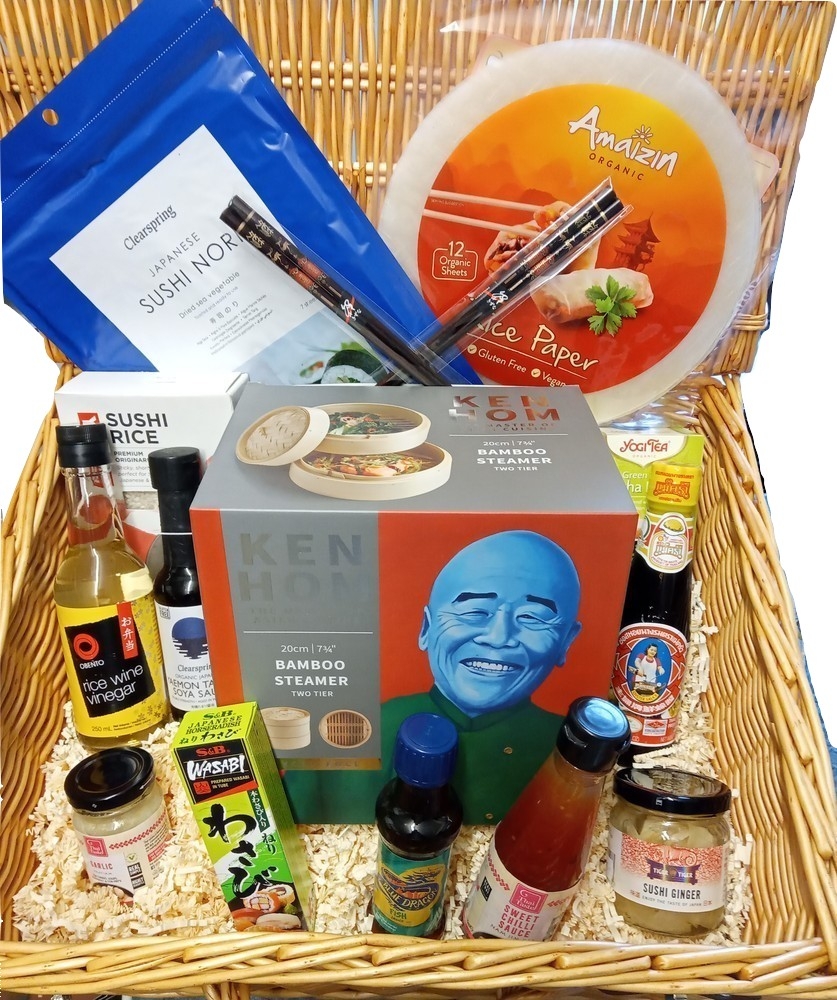 Oriental Cuisine Wicker Hamper
£80.00
Contained in this large wicker basket:
Ken Hom 2 Tier Bamboo Steamer,
2 x 2 Chopsticks with red dragon design,
Rice Wine Vinegar,
Oyster Sauce,
Fish Sauce,
Sushi Rice,
Sushi Nori,
Rice Papers,
Wasabi Paste,
Soy Sauce,
Sushi Ginger,
Minced Garlic,
Sweet Chilli Sauce and
Matcha Green Tea.
When dispatched all glass items will be bubble wrapped and laid down and made secure. Comes with a gift tag and box.
Some items contain: Wheat, Soy and Fish.