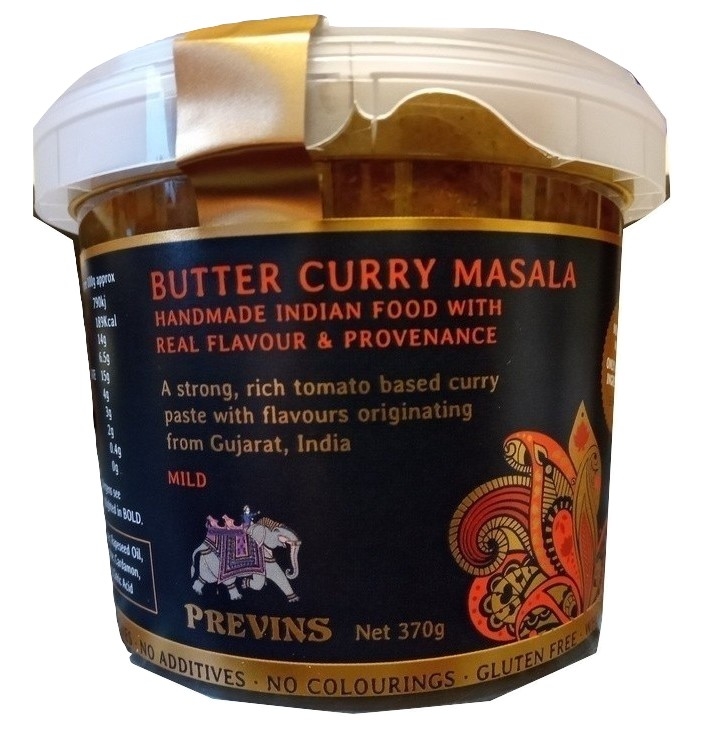 Previn Butter Curry Masala net 370g
£4.65
Previn Butter Curry Masala. Handmade Indian Food with real flavour and provenance. A strong rich tomato based curry paste with flavours originating from Gujarat, India.
No artificial preservatives, additives or colourings.
Gluten, wheat and nut free.
Suitable for vegetarians.
Ingredients: Onions, BUTTER, garlic, tomato puree, ginger, rapeseed oil, salt, coriander, cumin, turmeric, green chilli, cinnamon, star anise, cardamon, cloves, fennel, black pepper, bay leaves, sunflower oil, nutmeg and citric acid.